Since hitting the market, LVT flooring has become an extremely popular floor covering as an alternative to more expensive materials such as hardwood, stone, or ceramic tiles. LVT offers the look of natural flooring without the required maintenance, and it can be purchased at a lesser price and is more durable than natural flooring materials. Also, if you want to install your flooring yourself, LVTs are the easiest flooring type to install. We offer LVT flooring samples delivered free to your door.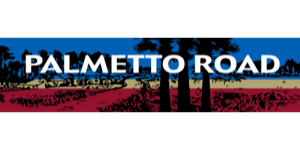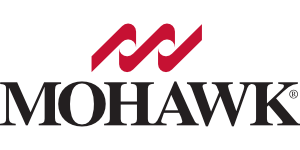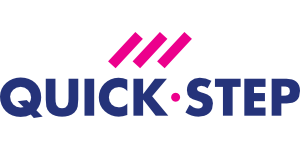 Discover the Versatility of LVT Flooring
There's a LVT Floor for Every Decor
Most people do not realize that LVT flooring is available in many more styles than hardwood plank designs. Many LVT flooring manufacturers now offer a wide range of colors and textures such as realistic stone, slate, and tile designs. Even better, with LVT flooring you can have the realistic ceramic or stone tile look without the hassle of having to clean soiled grout joints.
LVT Floors are Durable
The #1 reason most people choose an LVT floor? Its durability! LVT flooring has quickly become a favorite of pet owners everywhere. LVT floors don't trap hair, dust or dirt and are extremely scratch resistant. They are also highly resistant to stains and sun fading. LVT flooring holds up well to paws (and children!) better than most hardwood floors will. Plus, the upkeep is minimal compared to carpeting, and LVT floors never need to be waxed or polished like hardwood floors do.
However, not all LVT floors are of the same quality, appearance, durability, or performance – even if they are made by the same manufacturer. Thicker LVT flooring planks will cost more and are more rigid, making them more durable overall than thinner, less expensive LVT floors.
The secret to LVT flooring's affordable cost and durability is found in its manufacturing process. LVT flooring is made of a fiber core body with a photographic print layer and a clear top finish layer made up of melamine resins. The melamine layer makes LVT floors highly resistant to stains, spills, scratches and burns.
Due to its durability, LVT floors make a great choice for the heavily trafficked areas of your home, such as living rooms, family rooms, bedrooms and dens. We suggest that you not use LVT flooring in bathrooms, kitchens and other rooms where it likely will be exposed to a lot of moisture.
LVT Flooring Installation
LVT floors are installed using the floating method. This means that the individual planks lock together, but never attach to the subfloor below them. They are not nailed or secured down in any way to the subfloor. Their tongue-and-groove system locks the individual planks and tiles together so there is no need for glue, nails or even staples. The best part is that LVT flooring can be installed over a variety of existing outdated flooring such as vinyl, concrete, etc. Most LVTs can even be used over radiant heated concrete slabs. This ease of installation reduces your labor costs because there is no need to remove the original flooring. However, the pros at Got You Floored recommend that you do not install LVTs over carpeting, another "floating" floor, or over a damp area. If you hope to avoid tearing out your old flooring, a floating LVT floor may be right for you.
LVT flooring is either glue-less, meaning the planks snap together and lock, or they are pre-glued at the factory. With pre-glued varieties, you just moisten the plank's tongue and insert it into the adjacent plank. The majority of LVT floors are now glue-less.
LVT Flooring Tips
As a floating floor, LVT floors have the potential to be very "noisy" in your home. We advise that you invest in underlayment padding to greatly reduce the noise level.
Although, LVT floors are very durable, LVT planks cannot be easily repaired. We suggest that you order touch-up, or chip repair kits when you purchase your LVT flooring.
Visit our flooring showroom on Garden Village Way today and ask our Flooring Experts to help you select the right LVT flooring product for your home!