Got You Floored, Inc. carries a complete line of products from the world's leading manufacturers in carpeting. Carpet is one of the most popular flooring materials. It is warm, soft, comfortable and relatively easy to maintain in both commercial and residential spaces.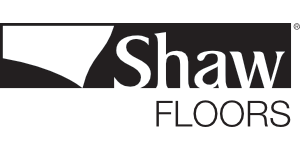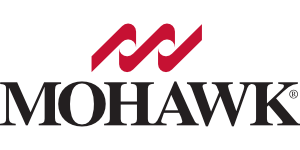 Three Easy Steps to Selecting the Right Carpet
How do you choose the right carpet with so many textures, colors and types of carpeting available for every budget?
Start by selecting the right carpet type for your needs. All types are available in an assortment of materials depending on your budget and preference. The three main types of carpeting you can find at Got You Floored are:
Plush – Plush carpeting is a "standard" type of carpeting that is chosen by 70% of Got You Floored customers. It is the most popular type of carpeting mainly because it is soft, extremely easy to clean, increases the resale value of property and offers the widest range of choices in color, material and stain resistant treatments. Plush carpeting is a great choice for households that have small children or a home that you plan to sell in the near future. It is also a perfect choice for residential rentals and commercial properties.
Berber – Berber carpeting has very short fibers, is extremely durable and is perfect for rooms with high traffic volume or where you prefer not to see vacuum or foot marks in the carpet. When kept clean, berber can be a very long lasting carpet. Although it is stain resistant by nature, if dirt gets lodged in its compact fibers, it may require professional deep cleaning. 20% of our customers choose berber carpeting for their homes or offices.
Frieze – About 10% of Got You Floored customers choose this contemporary style. It has a longer fiber and often has "flecks" of color in it which helps to hide dirt and stains. Frieze carpeting is a fashionable, new trend in carpeting with a "modern shag" feel. When you walk on frieze carpeting, you are actually walking on the sides of the fibers, which give you better wear and a longer lifespan for your flooring. This type of flooring is an excellent choice for homes with indoor pets or those located in sandy areas because it can be easily kept clean with a good vacuuming.
You need to consider a very important, yet rarely seen, element of your flooring – the padding. The padding you choose is the only barrier between the subfloor of your home and your carpeting. Ranging in weights from 3 pounds to 27 pounds, it provides a cushion under your feet and prevents the heat of friction from breaking down your carpet's backing. If you are installing your flooring over concrete or want a more luxurious feel, you should choose a heavier pad for optimum comfort.
The most exciting criteria to consider when choosing your carpeting is color. When choosing carpet color, start by considering the amount of traffic the carpeted area will receive and your personal decorating style. The color of your carpet will in many ways determine the decorating color schemes of your home. It may even determine the resale value of your house! Neutral carpeting choices are advised if you plan to sell the home anytime within the lifetime of the carpet. You might love the fact that the living room carpet matches your team's colors. But, it's doubtful that potential buyers will feel the same way! You might want to stick to something in the medium tan family if you are keeping resell in mind. The whites and very light tans will be more likely to show dirt and stains so keep those out of the kids' rooms and high traffic areas. If you know you have problem areas and want the same color to match throughout the house, we suggest that you go with a neutral with some fleck of color added to it.
Select a carpet that reflects the traffic levels in your home, choose a comfortable padding, keep your flooring vacuumed and clean and your home will be beautiful for years! Visit our flooring showroom on Garden Village Way and ask our Flooring Experts to help you select the right flooring for your needs! We offer carpet samples delivered free to your door.