Tile flooring is universally attractive, can be installed just about anywhere, is highly durable and adds value to any home! Floor tiles come in a variety of colors, textures and sheens giving you both durability and a vast number of decorative choices. With tile you can choose from porcelain, ceramic, marble, granite, glass and even metallics to complement your home's decor. It's no wonder that so many people look to tile when considering a new choice in flooring. We offer tile flooring samples delivered free to your door.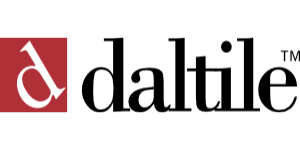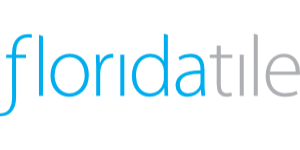 What You Should Know About Floor Tile
The benefits of tile flooring include:
Increased Home Value – Today's buyers are seeking value and quality. A tile floor that is installed correctly can add thousands of dollars to the value of your home. Tile flooring conveys durability, longevity and an upscale aesthetic to potential buyers. It is estimated that a quality tile floor can add $2000-$3000 to the selling price of your home.
Cost Effectiveness – When considering the costs versus its long life span, tile flooring clearly offers the best return on investment of any flooring surface.
Durability – Thanks to its stain resistance and overall strength, tile is ideally suited for any area of your home, However tile is especially useful for high traffic areas in which wear-resistance is crucial.
Ease of Repair – If one of your tiles should get broken, fixing tile flooring is far simpler than repairing hardwood or vinyl floors. You can easily remove and replace the broken tile and re-grout the repaired area. Tip: Be sure to buy extra floor tiles of the same lot and shade to have on hand for this purpose.
Maintenance – By virtue of being surrounded by grout and made of a durable substance, tiles are scratch resistant, stain resistant and impervious to water damage. Ideally, your grout should be cleaned and resealed approximately every 4 years. Other than that, your tile floors simply need a regular cleaning.
With proper installation tile can be placed virtually anywhere – floors, walls, counters, backsplashes and even ceilings. However, tile is most often used for flooring. While all tiles can be used for wall applications, not all tiles are well suited for flooring. Keep this in mind when selecting your floor tiles. Your local Got You Floored representative can help you choose the best flooring materials for your home.
Here's a few important tips to keep in mind when selecting the right tile for your needs:
Tiles with smooth, glossy, or crackled glaze finishes should only be used in non-floor applications such as walls, counters, etc.
Tiles that are less than 3/8″ in thickness should only be used on a wall application, or in low-traffic rooms, such as bathrooms.
Glass tiles, which are suitable for floor use, should also be kept to low traffic areas and should have a textured finish, or be 2″ or smaller in size.
Ceramic tiles with bright, reflective, glazed surfaces are not ideal for floors as they may pose a slip hazard.
Highly textured tiles require more effort to clean than those with smoother finishes.
Exterior tile flooring must be able to withstand freezing conditions and have an absorption rate of 3% or less. These floor tiles also should be dense, have greater impact resistance and increased strength. Your Got You Floored representative can help you select the perfect tile for your outdoor areas.
Fortunately, your choices of tile size, color and glaze are expansive. If you keep these tips in mind and make your selection carefully, you should be happy with your tile flooring for many years. Tile floors are an investment in your home that can be as long-lasting as the house itself.
Visit our flooring showroom on Garden Village Way today and ask our Flooring Experts to help you select the right tile flooring product for your home!